Modern Arts Packaging Mission Statement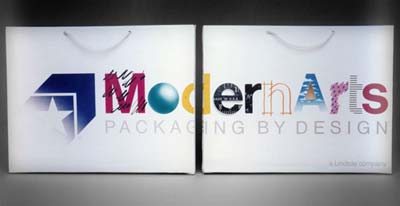 "Packaging by Design" is Modern Arts commitment to the packaging needs of today's luxury retailers. It represents two things to our clients: it underscores our philosophy that retail and e-commerce packaging, with their tremendous communications impact, are a key promotion element in an effective advertising program.
When strategically planned, consistently designed and executed, packaging design components become powerful communications tools, contributing to overall image reinforcement and vital for a specialty brand.
Secondly, "Packaging by Design" expresses Modern Arts' commitment to supporting the highest standards of creative and intelligent graphics with a special sensitivity to production values and service requirements.
Based on a firm belief in this philosophy to solve our clients' communication needs, Modern Arts has developed a unique approach to implementing packaging. Our approach centers around a few key areas:
Commitment to The Graphic Design Community and Packaging Designers
Because our associates are schooled in graphic design and understand our products and commitment to aesthetics, we collaborate in a concerned and sensitive manner during the entire process, whether we are working with the client's creative staff or creating the design in-house, based on client direction. Modern Arts assists clients with manufacturing and consulting with the entire process of retail packaging design.
Our production experts and creative staff are among the leaders in the industry, receiving both regional and national awards. Modern Arts has 48 years of commitment to luxury brands.
From our inception 50 years ago we have been commited to working with members of groups like AIGA and attending major conferences Aspen, TED and others. As well as producing the packaging used at these events.
Service and Reliability
Modern Arts' takes time to satisfy each client's unique needs and requirements. Because of our intimate knowledge of the industry, we provide our clients with intelligent advice beyond the packaging itself. Our staff helps clients value-engineer their packaging to fit their financial needs and budget restraints, while upholding high production standards.
Our staff understands retailers' time constraints and advises on every aspect of the project, from initial concept through final production and distribution to multiple outlets.
Convenience
We are experienced in all logistical aspects of shipping and customs. Your order will be delivered right to your door, or to your warehouse. Alternatively, we can store your order and release it gradually to multiple retail outlets, as you need it.
High Production Values
Modern Arts treats production seriously, because we realize that great design is only as good as its translation into the final product.
Our production knowledge and technical expertise gained from 50 years of experience ensure that the solutions our clients develop carry an assurance of full production feasibility and a smooth manufacturing process.
Our technical understanding allows us to suggest cost-saving alternatives during the creative process.
Our production team continually monitors advancements in printing technology by closely interacting with our printing/manufacturing plants in Mexico, Central America, Europe, Asia and throughout the United States.
In addition, our approach to quality control is unique within the packaging industry. Modern Arts was the first to set up systematic production standards for processes.
For many decades we have been providing our clients with a full array of services including planning, production implementation and manufacturing. We will develop individual items or coordinated programs.
For a look at Packaging by Design we invite you to visit our gallery or contact one of our associates for a personal visit and review of your current projects.
Partial list of present and past clients:
ABC Carpet & Home
Abercrombie and Fitch
Absolut Vodka
Alfred Dunhill Ltd.
American Express
Apollo Theatre
Armani Exchange
Avon
Barneys
Calvin Klein
Chanel
Christian Dior
MAC Cosmetics
Chrome Hearts
Clinique
Clarins
Coach
Davidoff
DKNY
Donovan & Green
Dow Chemical
Estee Lauder
F. Schumacher
Fresh Produce
The Gap
Giorgio Armani
Gucci
Guess
Guggenheim Museum
Harry Winston
Jaeger
Jack Spade
Joan & David
John Varvatos
Joseph Abboud
Kate Spade
Liz Claiborne
LVMH
LXR & Co.
Mark Cross
Nautica
Talbots
The Webster Miami
Tommy Hilfiger
Victoria's Secret
Yves Saint Laurent
Nike
Phillip Morris
Ralph Lauren
Saks Fifth Avenue
Sulka
Susan Slover Designs