An Image Uniquely Your Own
ModernArts was the first Packaging Company to develop signature papers and has been globally recognized for its custom-colored, embossed / textured papers. ModernArts' signature papers are key promotional tools that reflect your store's aesthetics, image, logo. More importantly, no one else is identified by these signature papers but you.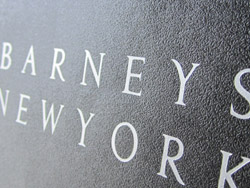 The Signature of Signature Base Papers
Base Paper Beater Tint:
Beater tinting is when color pigment is added to the pulp in the beater during the manufacturing process. The alternative is to print tint, where white or kraft paper is printed on both sides with 100% ink coverage. Beater tinting adds color to all the individual paper fibers, not just the top outer layers. So paper is tinted evenly both inside and out. Beater tint colors permeate paper 100% throughout - so there are no white or kraft edges showing if there is tearing or cracking. In addition, signature papers can be matched to any PMS color. Modern Arts also offers an in-stock selection of pre-made designer colors. Typical minimums for beater tinting paper is 10-20 tons. The quantity of bags for this volume of paper would vary based on size.
Coating:
Just as unique as the tints themselves, our signature papers offer different types of coatings. Including matte or gloss lamination or ECO-friendly and environmentally safe UV VOC varnishes.
Overall Paper Embossing or Texturing:
Paper surfaces can be either embossed after paper is made or textures can be added during the paper making process. In addition to offering custom textured embossing for your signature base paper, Modern Arts also has a large variety of in-stock textured papers available.
Benefits of Designer Signature Base Papers
Signature papers are one of the most unique, sure-fire vehicles to promote your image, your brand. They separate your brand from any other with a distinct look, appearance and tactile feel. This causes instant recognition by the consumer.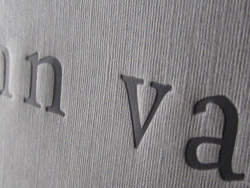 Signature Paper Logistics
Conceiving/planning signature papers is a unique process involving imagination, adherence to schedule and deadlines, economics –the desire to stand apart and the ability to endure competition.
The logistics are as unique as the paper itself: weight, size and color are priorities.
The cost is slightly higher than that of average, nondescript, paper. The commitment is more profound.
The color palette is as vast as your imagination: custom colors can be blended, created, for your use alone. Paper textures are similarly varied.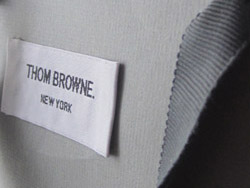 Origins of Signature Base Papers
THE FAR EAST
signature papers are most commonly created in China.
THE USA
Signature papers take an extra month and a half to ship from US overseas for conversion. The manufacturing process is also longer than standard production timing. The cycle of color is approximately a month an a half.
The US has lots of experience with recycled paper, an added bonus.