Euro Tote Luxury Paper Shopping Bags
Euro Shoppers, Sheet-Fed Bags, Gift Bags
Luxurious, Elegant, Upscale Look & Feel
Full Custom Production - Any Size, Any Structure
ECO Recycled Base Materials
40%, 80% and 100% PCW Papers
Color Tinted Base Papers
Reinforced Turn Top & Bottom Board
Gloss or Matte Finish Options & Laminations
Wide Assortment of Cord, Ribbon, Soft Handle Styles
GET STARTED:
How Many Bags Do You Need?
Custom Euro Style Bag Features:
European style paper shopping bags offer the greatest number of base materials, printing and structural options. Euro totes can be manufactured in any shape or size and have the widest range of printing capabilities. Euro bags can be printed offset, heat-stamped, embossed, silk-screened or in any other printing process.
"Sheet-fed" Euro bags begin the manufacturing process as sheets of paper, affording these bags the option to either be hand-crafted or automatically formed by machine. This makes the Euro tote bag graphically superior to other styles of shopping bags. With the highest promotional value, look and feel. This bag is suitable for any project, from designer boutiques to larger scale luxury cosmetic and fashion retailers.
Euro bags can also be made with a variety of bag manufacturing base papers, including coated or uncoated kraft, textured signature base papers, custom beater-dyed, natural or white kraft, foil and metalized.
CUSTOM SIGNATURE EURO TOTE BAG PAPERS: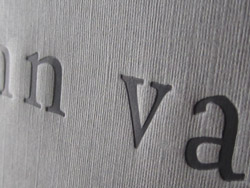 Beater Tint: A color pigment / dye is added to the pulp in the beater during the manufacturing process. The alternative is to print tint, where paper is printed on one or two sides with 100% ink coverage.
Beater tinting adds color to all the paper fibers, not just the outer surface. So paper is tinted evenly both inside and out. Beater tint colors permeate paper 100% throughout - so there are no white edges showing. In addition, signature papers can be matched to any PMS color and embossing textures. Typical minimums for custom beater tinting paper is 10-20 tons, stock is less. The quantity of bags for this volume of paper would vary based on size.
Modern Arts also offers a large selection of pre-printed designer base materials in many colors and textures.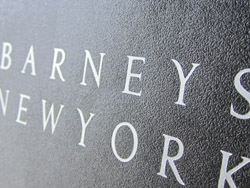 Overall Paper Embossing or Texturing: Paper surfaces can be either embossed after paper is made or textures can be achieved during the paper making process.
More About Signature Embossed Papers
Coating: Just as unique as the tints themselves, our signature papers offer different types of coatings. Including matte or gloss lamination or varnishes. ECO-friendly and environmentally safe UV VOC varnishes available.

More About Paper Coatings
Custom Timing Estimates:
Full Custom Production China
3000 Bag Minimum Order
Typically overseas Euro bag production is the most economical option. Bags can be made in any shape or size and custom imprinted from 1-8 colors, hot stamped or embossed to meet your specific design needs. A wide variety of custom handle options are also avaiable.
Standard Manufacturing Timing: Approximately 45 days from all approvals
Delivery: Approximately 30 days from ship date.
Standard freight terms for overseas production are CIF Port of NY, CIF Port of LA, or CIF Port of Miami.
---
Full Custom Production Mexico
3000 Bag Minimum Order
Offers faster full custom manufacturing turn-around at an affordable price. Bags can be made in any shape or size and custom imprinted from 1-8 colors to your specification.
Standard Manufacturing Timing: Approximately 30 days from all approvals
Delivery:Approximately 1-2 weeks from ship date.
Standard freight terms are FOB Laredo, TX.
---
Short Run Production USA
1000 Bag Minimum
At this quantity level, bags are post-printed from stock inventory. This means the bags have already been constructed and converted from paper into a bag. 1 or 2 colors can be hot stamped or silk-screen imprinted on one or two faces of the bag. Printing capabilities at this quantity are limited and our customer service or design staff can review your requirements and guide you on your printing options. These options are also impacted by ink coverage and layout.

Standard Manufacturing Timing: 1-3 Weeks

Delivery: 1-6 business days from ship date

---
Lead times are approximate and vary depending on quantities, season of year and freight variables out of our control.