Product Launch Packaging for ÖR Gallery. Elegantly Natural Custom Boxes for New Fragrance.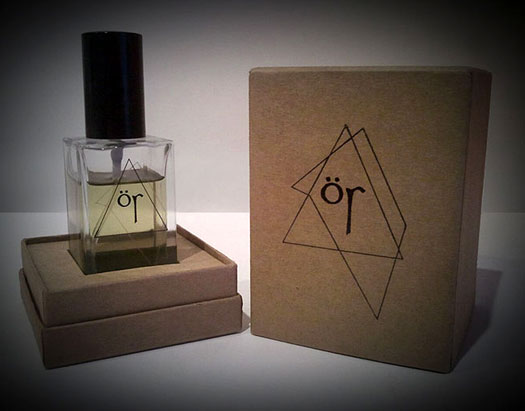 Jennifer Tzar, the founder and CEO of ÖR Galleries and also a well known fashion photographer, enlisted the expertise of Modern Arts to design and manufacture a custom box for her new fragrance launch.
Main Project Objectives
Fast 3 Week Turn-Around
Environmentally Appropriate Packaging
Micro-Quantities
Project Specifications
Size:
Top: 2-7/8″ x 2-7/8″ x 4″
Bottom: 2-7/8″ x 2-7/8″ x 1/2″
Collar: 2-27/32″ x 2-27/32″ x 1″
Insert: 2-23/32″ x 2-23/32″ x 7/8″
Base Material: .048 White Vat Board
Paper Wrap: Recycled Natural Kraft Interior & Exterior
Imprint: 1 Color Gloss Black Hot Stamp – Front Face of Top
Construction: 2 Piece, Hand Stripped. Die cut platform.